Premium Digital Marketing Services
DeWitt's Media, Inc. is a professional digital marketing agency that specializes in digital marketing. By utilizing ethical digital marketing strategies, we are able to provide brands with exponential results.
By focusing on numerous digital marketing channels, we are able to successfully maximize the results of your brand and help you differentiate your business from others within your field.
Our success in the expansion of the brands market is based upon our "thinking outside the box" model.
For our clients to outperform not only do we focus on what is working. We also focus on what your competitors are not doing. By focusing on what your competitors are not doing this allows us to gain a competitive edge.
✅ 264 Total Links Acquired
✅ 17 Total EDU Links Acquired
✅ 9 Total GOV Links Acquired
✅ 300+ Percent Increase
View Case Study
✅ ~ $3,500 Monthly Sales to ~ $275,000
✅ ~ 100 Bottles Per Month to 3000+
✅ SEO Traffic Increased
✅ Email Traffic Increased
View Case Study
✅ 5,236 Additional Leads Per Month
✅ 18 Percent Conversion Rate
✅ Premium Leads
✅ SEO & PPC Increased
View Case Study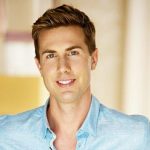 Our experience with Dewitt's Media, Inc has been excellent and we highly recommend them. Just after a few months of consulting work with Dewitt Media we began to rise in search engine placement and our traffic grew exponentially. Dewitt's Media really does know the secrets of the SEO industry and we will continue to confide in their expertise every step of the way.
-Neal Sumlin President and CEO of Charles Neal Interior Designs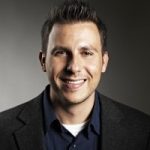 DeWitt's Media, Inc worked closely with our unique needs to increase auto insurance quotes and sales through PPC and organic search engine optimization and exceeded my expectations!
-Cesar Diaz President of Online Auto Insurance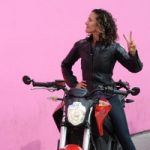 DeWitt's Media, Inc has worked very closely to bring my company's vision to life! Our business is unique and we required an ecommerce website that would set us apart from the crowd. This was not a simple task. There were many aspects of our site that needed to be catered. We got everything we wanted along with a customer service that has been above and beyond. Tyler and his expert team were very professional throughout the entire process from design to development to launch. They remain on call to answer our questions and point us in the right direction. They respond quickly and efficiently to questions or any issues that may arise. We wasted time with a couple other companies claiming to be able to deliver the type of site we wanted. But nobody could do what DeWitt's Media, Inc did for us! I would highly recommend DeWitt's Media if you are looking for a team that knows their business inside and out!
-Hedda Royce President of G Loves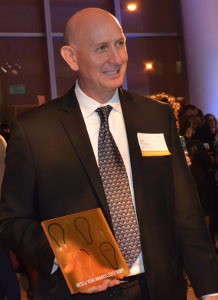 DeWitt's Media, Inc executed our Google Ads campaign that exceeded our expectations and goals in a very short period of time. The results gave us a positive ROI almost immediately. Professional, efficient and very open communications. Highly recommended.
-Joe Phillips President of Kitchen Works Inc
Coaching and Consulting Clients
Tyler did a great job. He always did exactly what he said and promised in his pitch. I would hire him again!
-Caley Sullivan President of Bank Editor
Great guy. Hope we can work together again soon. He really knows his stuff.
-Nicholas Rubright CbdMD Partner