Our Mission Is To Help You Grow Your Business
Proven Results Time After Time
Tyler from DeWitt Media is the professional you want in your link building team. Faster, accurate, Honest and the most important - Delivers
Elchanan Rotstain
President & CEO of Search3W
Dewitt's worked closely with our unique needs to increase auto insurance quotes and sales through PPC and organic search engine optimization and exceeded my expectations!
Cesar Diaz
President & CEO of Online Auto Insurance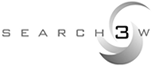 Tyler from DeWitt Media is the professional you want in your link building team. Faster, accurate, Honest and the most important - Delivers
Elchanan Rotstain
President & CEO of Search3W
Our experience with Dewitts Media has been excellent and we highly recommend them. Just after a few months of consulting work with Dewitt Media we began to rise in search engine placement and our traffic grew exponentially. Dewitts Media really does know the secrets of the SEO industry and we will continue to confide in their expertise every step of the way.
Neal Sumlin
President & CEO of Area Printing & Design