Video Podcast Transcript:
Hello, Tyler DeWitt here.
We're going to talk about, what are ClickFunnels? What can you use ClickFunnels for?
ClickFunnels was created by Russell Brunson. Russell used to sell a lot of stuff online. He actually was a poor entrepreneur when he started, you could say. And he used to set up funnels, like a lot of us did. And this whole design of ClickFunnels basically comes from a one product page website.
For example, back in the early days from 2000 to 2010, we used to set up funnels. We would call them funnels, review pages, advertorial pages, and we would market affiliate products. A lot of people were doing this, and some people were producing over six figures a month. It's hard to believe, but it was going on. I was actually a super affiliate myself for years. We did a lot of insurance leads, supplements, e-books, virus software, etc. We would setup a product on a single page website and our goal was to get people to buy that. The problem with that, back then, you had to go out and find a designer, developer, programmer, and some cases, even a consultant if you couldn't figure it out. We would go on the forums asking questions and try to get these sites set up. It was really difficulty back then, if you didn't know what you were doing or had a small team. And it cost a little bit more money when hiring these people. We had to customize everything back then.
This is where ClickFunnels come in at. That is why Russell created ClickFunnels was to simplify the process, and then offer this as a wide scale solution to everybody. Today, you've got people using this same concept based on what we were doing years back before you had this, what you see, what you get editor, whatever you want to call it. As mentioned, we'd set everything up manually. We'd get on a forum, ask questions, find a developer, hire freelancers, and put the project together.
It was also very difficult back then setting up the APIs. For example, if we wanted to sell insurance leads, we had to have some type of system in place to route those leads to the agents or the company that we were generating insurance leads for would have to provide us with an API. Then, we would have to manually plug that into our website, set up the forums, or have a programmer do it. Back then, I was actually doing it. I had to figure out how to do it. I was a poor entrepreneur in the early days before I became a super affiliate generating six figures a month. It was quite a challenging task.
Today, you have all these people using ClickFunnels, from doctors, attorneys, e-book sellers. I mean, you have so many different industries using them. ClickFunnels is not really designed for like an e-commerce site that selling a lot of products. It's more of like a squeeze page, you could call it. It's a funnel. You know, sales page and landing page. Your whole goal is to send somebody to that one page and get an email address, create a subscription, sell one product. You might sell a few products during the process during the funnel in what we call a one click upsell. That started happening within the last 5 to 7 years. We actually used to do it in the supplement industry too. And what we would do is we would get somebody to buy our main diet product, when they get to the checkout process, you have to they fill the form out in the website. They would sign up for a free trial. We would say, "Hey, look, include this detox product for an additional $4.95 to cover shipping and handling." We would get them to sign up for that. We would offer that as an upsell. We would tell them that it is best to combine this diet product with this detox product, as a combination they would work better. We'd fine a relevant product to upsell through the funnel process.
Before that, we would send out automated emails. When someone would sign, before the one click up sell days, we'd send an email saying, "Hey, buy this for an discounted rate or add this." As you can see, we have advanced over time as people have become more ADHD on the internet. I say that everybody has become ADHD because people's interest level in products are not like they used to be. That is basically what ClickFunnels is, what a funnel is.
Russell basically calls it ClickFunnels, but we called it funnels, landing pages, advertorials, whatever it may be. We also use to use you know advertorial pages, like we would use a page that would review our products or services. We'd use like a blogger or set up our own review page and take testimonials from people that have tried the product. It would say, "Click here." Then it would hop into another domain, and it would be the actual funnel of the product page.
ClickFunnels have definitely simplified the process. And that's what Clickfunnels does. It makes it very easy for an attorney, a doctor, fitness model, personal trainer, whoever it may be, to go in there and easily set up a page and start marketing their products or services. Whereas in the old days, as I mentioned, you would need a designer, a developer, a programmer, and whatever else got thrown into the process. That should be it. Thank you.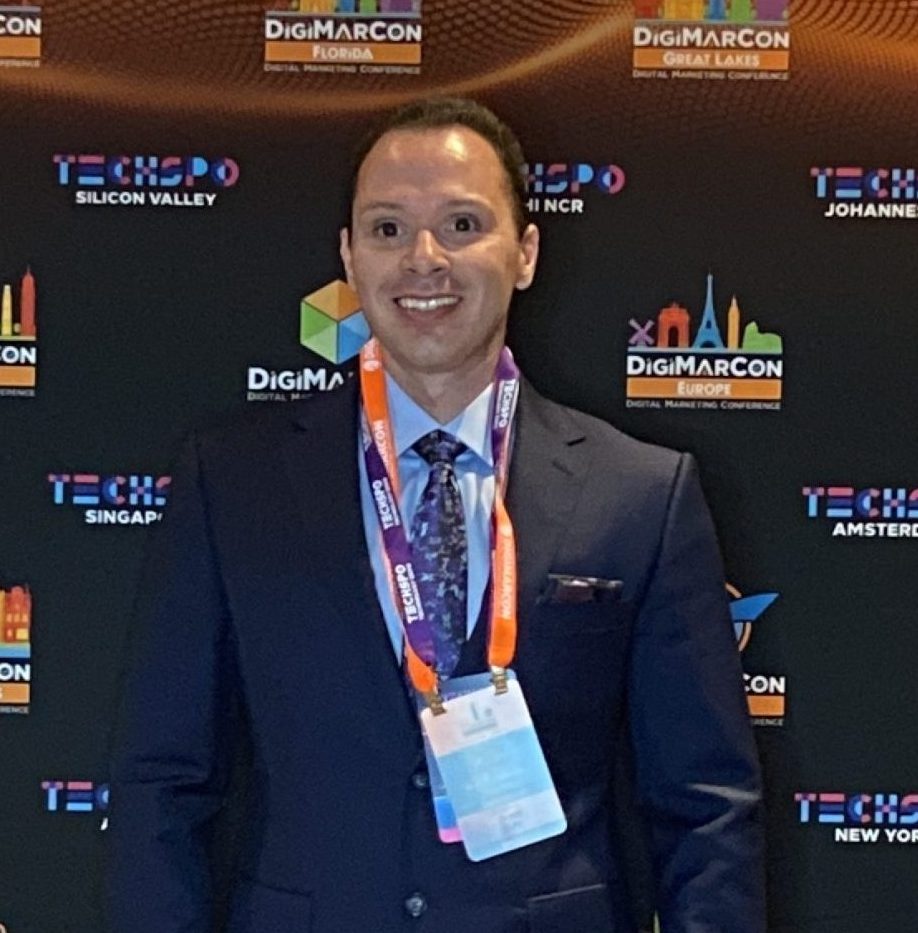 A Top Performing Marketing Executive, Consultant, and Speaker.
Tyler's success at helping clients scale has resulted in numerous speaking engagements. Tyler has spoken for numerous tradeshows including DigiMarCon which is one of the world's largest digital marketing conferences.
Read Tyler's BIO