Running an online business isn't easy. Your sales and web traffic are dependent on your ecommerce marketing strategy. Without a marketing plan, it's very difficult to get consistent sales.
Ecommerce marketing uses promotional tactics to drive more traffic to your online store, convert that traffic into paying customers, and keep those customers coming back for more. A good ecommerce marketing strategy can help to build your brand both on and offline.
The goal of any good ecommerce marketing plan is to build a loyal customer base that ultimately, leads to more sales.
So, how do you go about ecommerce in marketing? By using ecommerce marketing tools for business.
Below are 15 ecommerce marketing strategies and tools to help you build your online business organically:
1. Instagram
Instagram has over 1 billion active users. The social media platform has expanded over the years and become an integral part of ecommerce businesses success.
Through Instagram, you can connect directly with your customer base by sharing photos, listening to customer feedback, and even sell your products directly to your customers through Instagram's ecommerce marketplace.
The key to utilizing Instagram as a free (or paid) ecommerce marketing strategy is to produce quality content that encourages customer engagement.
Make sure the photos you share are professional quality, use targeted hashtags to reach the right audience, post frequently and at strategic times (mornings and evenings are best), engage with customers by running free giveaway contests, and drive online sales by including a call to action in each post.
2. Facebook Store
Facebook remains a popular and lucrative social media platform for many ecommerce businesses.
Besides being a way to connect with customers and advertise your business, Facebook can also be used as an ecommerce marketplace.
Facebook stores can be directly integrated with popular ecommerce platforms like Shopify, making it easier than ever to set up shop.
The more places your business can be found, the more likely you are to increase your sales.
3. Upsell Your Products
Increase your average sale price by upselling and cross selling your products.
For example, if your customer is interested in buying a leather backpack, maybe they would be interested in the same backpack but with more luxurious (and more expensive) features.
And if they love the backpack, maybe they would love the matching reusable water bottle that goes with it.
Make sure your customers are aware of their options when making a purchase.
4. Get More Email Subscribers
Email marketing can be one of the most effective ecommerce marketing strategies for generating more sales.
Statistics show that about 24% of revenue is attributed to email marketing campaigns. Why? Because an email in a customer's personal inbox is less likely to be overlooked.
Twitter mentions and Instagram posts are easily lost in the thousands of other social media notifications customers. When a customer receives a personal message, they're more likely to engage, thus potentially leading to a sale.
5. Improve Email Marketing Campaign
Using email marketing campaigns to drive more ecommerce sales is only effective if you are sending the right kind of emails.
Make sure your emails encourage engagement with your ecommerce products and website. Some ideas include:
● Welcome emails that thank a customer for making their first purchase
● Exclusive promo codes a
● Exclusive sales just for email subscribers
● Sharing store updates and company news
● Asking customers for feedback by sending polls and surveys
Create engaging email marketing content that customers will want to interact with.
6. Utilize Live Chat Feature
Include a live chat feature on your ecommerce website. Live chat is useful for customers who have questions or concerns.
By being able to answer these questions in real time, you increase the probability of them making a purchase.
7. Increase Content Marketing
Blogging regularly can help to connect with your customers more and improve your chances of ranking better in Google searches.
If you don't already have a blog for your ecommerce shop, start one. Then work on increasing your online visibility by guest posting on other blogs or starting a podcast or YouTube channel.
The more content streams you have available online, you improve your SEO and chances of ranking higher in Google search.
8. User Generated Content
User generated content is a clever and free way to advertise your products and increase your social media presence.
User generated content includes customer reviews and customer photos and videos using your product. When other potential customers see real life examples of your products in use, they feel more comfortable making a purchase.
It's a great way to increase consumer trust and establish yourself as a legit ecommerce business.
9. Optimize Your Mobile Site
More than half of online sales are made through mobile devices.
If your ecommerce shop isn't set up for mobile viewing, you could be missing out on sales.
Difficult to use mobile sites will drive customers away. Make sure you optimize your mobile site to be cell phone user friendly to increase your chance of making a sale.
10. Anticipate Future Sales
If you're looking to expand your product line, do your research on market demand.
You can do this through keyword research, social media trends, or create a survey to find out what customers are most interested in.
Try a few sample runs of products to see which product gets the most attention. If one product receives more purchases or likes, that's the next product you should carry in your store.
11. Improve Website Design
Make sure your ecommerce shop is designed for a user-friendly experience.
If possible, have a professional design your layout. Professional websites not only increase brand trustworthiness, but it also makes it easier for customers to find what they want.
For example, make sure products are grouped strategically and don't have too many on one page.
A more user-friendly shopping experience will potentially increase online sales.
12. Send Wishlist and Abandoned Cart Reminder Emails
Notice that customers have had a product in their Wishlist or cart for some time?
Send them an email and remind them.
Keep your products fresh in their mind so they are more inclined to come back and make a purchase.
13. Personalization
Personalization is a marketing tool that allows you to market to your customers based on their behaviors. Personalization can increase sales by tailoring the ecommerce shopping experience for your customer.
For example, if a customer lives in Florida, they'll likely have more interest in your summer products versus your winter gear.
Personalize their user experience by suggesting products that they are more likely to want to purchase.
14. Market Locally
Identify your customer base and find out which areas have a larger concentration of frequent customers.
Research those customers behaviors and purchases and consider running a sale or promotion for that specific customer base.
You'll learn about your customer base and be better able to market your ecommerce products effectively.
15. Reward Return Customers
Return customers make up on average 22% of a company's revenue despite being only 11% of their customer base.
Consider rewarding your loyal customers as a token of appreciation for their business.
Send your return customers special promotion codes or free gifts. Doing so will entice your loyal customers to continue doing business with you.
Get Started
Now that you are armed with 15 ecommerce marketing strategies to grow your business, put them into action. Implement these strategies to drive website traffic, increase your online presence, and grow your overall sales.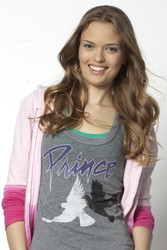 Whitney is a content writer for DeWitt's Media, Inc. She is all about facts when it comes to producing digital marketing content. The best thing about reading Whitney's content is that it's up to par and not full of misleading information. Her goal is to focus on what actually works and share this with our readers.