The ecommerce business model is booming. More people are shopping online now than ever before.
For those of you in the ecommerce business, this is good news. More online shoppers mean more sales.
However, more online shoppers mean more ecommerce businesses, which means a lot more competition.
Nowadays, it's harder than ever (and more expensive) to stand out from the thousands of online businesses selling products similar to yours.
But that doesn't mean it's impossible.
There are plenty of smart ways you can optimize your ecommerce marketing strategy to stand out from the crowd, attract new customers, and create more revenue.
Keep reading for 6 ecommerce marketing tips to help you get the most of your marketing campaign.
1. Google Shopping Ads
Google shopping ad campaigns are one of the best and easiest ways to attract more customers to your ecommerce business.
We use Google search for everything, including shopping. When a potential customer is looking for a product you sell, you can pay to have your product ad shown at the top of search results. This is what's known as a Google shopping ad campaign.
Anyone can set up a Google shopping ad campaign and customize it based on their budget and preferences. Google shopping ads can include your product images, price, ratings, special offers, and other key attributes that will attract customers.
Google shopping ads can help you stand out from the countless other search results a customer sees when shopping.
2. Remarketing
Getting customers to your website with Google shopping ads is effective but it doesn't always mean you'll make a sale.
The average Google shopping ads conversion rate is just under 2%. That doesn't sound like a lot, but any interaction with your ads is a good sign. Just because an ad click doesn't lead to a sale right away, doesn't mean it won't lead to a sale eventually.
Remarketing picks up where Google shopping ads leaves off.
If a customer liked your product enough to click on your ad and check it out, there's a good chance they might be interested in buying it sometime in the future.
A remarketing campaign will track customers online behavior and show them the same ad wherever they surf on the web. Remarketing can help increase your conversion rate by reminding your customers to return to your website and buy your item.
3. Shopping on Instagram
Social media platforms like Instagram and its parent company Facebook are great avenues for advertising your products and creating brand awareness.
Social media allows you to build a fanbase that can ultimately lead to more sales and revenue. But social media can also be a direct shopping platform for your products that connects your social media followers directly to your ecommerce business.
By enabling an Instagram and Facebook shop, you can list your products for sale on your social media platform. Customers can then click on your post and be able to shop and purchase your items without having to leave their social media app.
People are more likely to purchase your products if you make the process as seamless as possible.
By not having to be redirected to another website to make a purchase, social media users can easily find and purchase your products.
4. Customer Reviews
A tried-and-true ecommerce marketing strategy is incorporating customer reviews.
Most consumers are cautious with their money. They don't want to risk spending their hard-earned cash on something that might not work or is made from poor quality.
However, if a consumer sees a rave review (or better yet multiple reviews) from a verified customer who previously purchased your item, they are more likely to go through with their purchase.
Customer reviews instil consumer trust with your brand. Reviews are a clever marketing tactic that can increase your brand's integrity and lead to more sales.
Strive to get rave reviews from customers and put those reviews on display for other potential customers to see.
5. Cross-Sell With Pop-Ups
Pop-up ads get a bad reputation for being annoying or spammy. But pop-ups can be an incredibly effective marketing tactic, especially when they are presenting legitimate and relevant offers.
Pop-ups are windows that temporarily take over your visitors' screens when they're shopping on your website.
These pop-ups can display special offers like BOGO deals or entice customers to check out items like the one they're looking at.
While many would argue that pop-ups are annoying, they catch customer's attention. Using pop-ups can drive additional sales and revenue to your ecommerce business.
6. Referral Marketing
Our last ecommerce marketing tip to drive sales to your online business is referral marketing.
Referral marketing is the practice of incentivizing your existing customers to spread the word about your business. People are much more willing to trust their friends and family rather than an advertisement or even a social media influencer.
Referral marketing is a powerful marketing tool that drives sales and brand visibility by word of mouth. The idea is similar to testimonials and customer reviews, but much more direct.
Incentivize your loyal customers to spread the word by offering them special discounts or deals.
For example, you can send them a referral link to send to their friends and family. Whenever someone makes a purchase through that link, you can pay them in cash or free gifts.
It's a win-win situation for everyone.
The Takeaway
Turning your ecommerce business into a profitable revenue stream isn't easy when you're competing with thousands of other ecommerce businesses selling similar products.
But with a concrete ecommerce marketing strategy, it's still possible to attract new customers and increase your conversion rate.
The trick is to try multiple ecommerce marketing strategies until you find one that works best for you. Every business is different, what works well for one business won't necessarily work for yours.
By exploring multiple ecommerce marketing strategies, you improve your chances of finding one that does work, thus increasing your sales.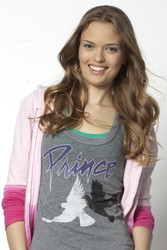 Whitney is a content writer for DeWitt's Media, Inc. She is all about facts when it comes to producing digital marketing content. The best thing about reading Whitney's content is that it's up to par and not full of misleading information. Her goal is to focus on what actually works and share this with our readers.