The ecommerce marketing industry changes rapidly to evolve with consumers wants and needs.
A successful ecommerce business owner knows it's important to keep up with the latest ecommerce marketing trends to continually generate sales.
Thanks to the help of technology, ecommerce marketing for your business has never been easier. The key is to know which ecommerce marketing trends will be beneficial for your business.
Check below for some of the hottest ecommerce marketing trends and how they can help you grow your online business.
AI Technology in Ecommerce
One of the newest trends in ecommerce marketing is the use of AI technology and machine learning. You can use this technology to track customer behavior and preferences and enhance your customer's shopping experience.
AI technology can deliver a more personalized customer experience, therefore encouraging more sales. AI can learn about previous actions your customer has taken so it can recommend more relevant products.
Visual User Generated Content (UGC)
User generated content, or UGC, has been utilized by major brands including Coca Cola and Nike.
UGC acts as free advertising for your ecommerce marketing strategy and helps to create brand awareness.
UGC can be anything from publicly displayed customer reviews or photos and videos of real customers using your ecommerce products.
UGC is valuable because it creates consumer trust between you and your customer.
Utilize visual UGC by asking your customers to share content with them using your products with a branded hashtag. You can then collect those photos and display them on your own social media pages for ecommerce marketing.
Optimize Your Sites Mobile Experience
We use our cell phones for everything, including online shopping.
Make sure your ecommerce store is set up for mobile viewing.
When people look at your products on their mobile phone, they want a user-friendly experience.
If your ecommerce website is not set up for the mobile experience, it will turn potential customers off.
Do a few test runs on your own mobile device to see what your website looks like from a customer's viewpoint. If it's not perfect, then fix it.
Chat Support
When a customer is browsing your ecommerce site and has a question, answering it right away could lead to making a sale.
Customer service is an important feature for any business, even ecommerce businesses.
Chatbots (AI technology) and live chat features on your website improve your customer's shopping experience.
Customers like to know that you handle your business effectively and efficiently. This includes answering their questions in a timely manner.
By implementing chat bot and live support features on your ecommerce site, you will reduce buyer hesitation and drive more sales.
Social Media Buy Buttons
Make buying your products easier for customers by incorporating "Buy" buttons on your social media accounts.
Instagram, for example, lets you set up Instagram shopping for ecommerce stores that allows customers to buy your products without leaving Instagram. If a customer is redirected to another page when they click on your product, they're not as likely to stick around and make a purchase.
But if you make buying your ecommerce products as simple as clicking a button on their social media feed, you'll encourage more prospective buyers.
Influencer Marketing
Having a social media influencer vouch for your products is one of the easiest ways to promote your ecommerce store and gain new customers.
Statistics show that people trust the influencers they follow as much as their own friends, if not more. When they see their favorite influencer showcasing your products, they'll be more inclined to make a purchase.
Reach out to an influencer that is relevant to your brand and product line. Ask them to promote your brand in exchange for money or free products. Though influencer marketing for ecommerce isn't free, the payoff could be worth it.
Promote Your Products Using Videos
Videos are increasingly becoming more popular on all social media apps. Instead of using quality pictures to promote your products, videos can do it even better.
Stats show that on average, people spend more time looking at videos than they do pictures. Meaning if you don't include videos in your social media feeds, you could be losing out on a lot of customer engagement.
Make high quality videos showcasing your product and how it's used. Engaging video content can attract new customers and lead to new sales.
Content Marketing
A good ecommerce marketing strategy should always include content marketing.
Content marketing involves generating content in the form of blog posts, podcasts, or even YouTube videos.
Publishing engaging content on the web increases your online presence and boosts your ecommerce business in Google's ranking algorithm.
Potential customers can find your products through engaging with your content, which is why content marketing is such an effective ecommerce marketing strategy.
Personalization
Personalization in ecommerce marketing refers to personalizing your customer's user experience.
For example, recommending products based on items your customer has already viewed or recommending products based on their location, age, or gender.
There is plenty of data tracking technology available for ecommerce business owners to get info from their customers and track their shopping habits. Doing so can create a more personal shopping experience for your customer that is tailored to their interests.
Free Shipping and Easy Returns
A common concern for most online shoppers is whether their purchase will be worth their hard-earned money.
What if they don't like the product once it's delivered? Can they get their money back? And how much is shipping? Do they really want to spend extra money to have a product shipped to them?
By offering free shipping and easy returns, you reduce some of the hesitation potential customers may have before purchasing your products.
Customers are more likely to shop from businesses that offer these features. Thus, by doing so you can generate more sales to your ecommerce business.
Remarketing
Remarketing is an ecommerce marketing strategy that uses paid ads to follow a customer through their online journey.
For example, if a customer is looking at a certain pair of shoes on your website, your shoe ad will pop up on their screen no matter where they surf the web.
Remarketing serves to remind your customer of the product they were interested in previously.
Basically, it's a reminder to buy the pair of shoes they spent time looking at. Which means more revenue for you.
The Takeaway
All the above ecommerce marketing strategies are great ways to generate more traffic to your store that could result in more sales.
Implement some or all of these into your ecommerce marketing plan but focus on one at a time.
Ensure you are giving each ecommerce marketing strategy the time and attention it needs to give you a return on investment.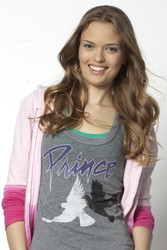 Whitney is a content writer for DeWitt's Media, Inc. She is all about facts when it comes to producing digital marketing content. The best thing about reading Whitney's content is that it's up to par and not full of misleading information. Her goal is to focus on what actually works and share this with our readers.